Neon is everything right now. For those that were afraid to incorporate vibrant pops of color into their wardrobe, now is your chance!
No matter what your style, there's bound to be a neon look for you, especially witheasy-to-style basic pieces like bodysuits, crop tops, and dresses!
We're going to show you how to makethis trendy wardrobe essential wearable in everyday settings. We love to explore all the colorful possibilities to contrastwith electric neon!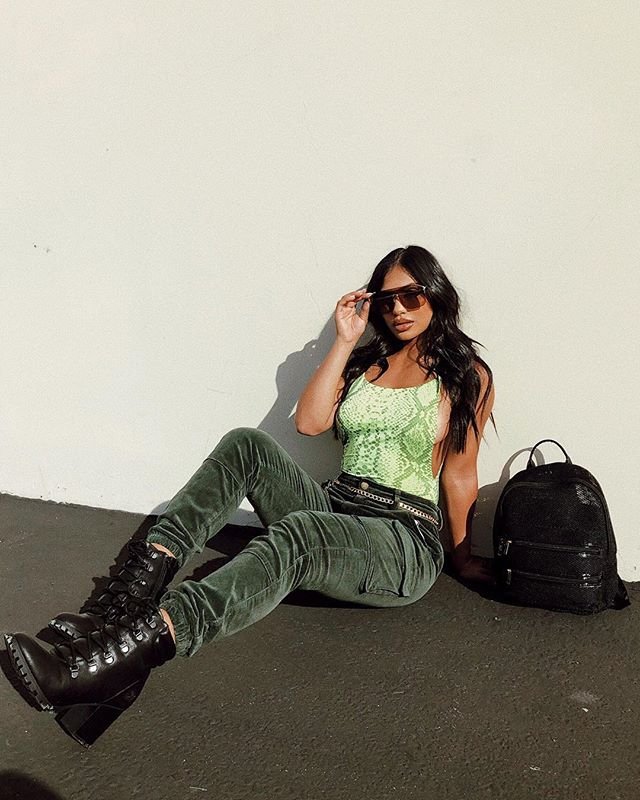 COMMAND A CROWD IN ARMY GREEN
You can't hide this cult fave: military-inspired joggers. You're literally a walking trending report, so this edgy streetwear look is a must in your closet!
Pair your statement neon snake print bodysuit with a pair offorest green corduroypants.
Edge up this 'fit with black combat booties, bold aviator sunnies, a gold chain belt, and a cool mesh backpack!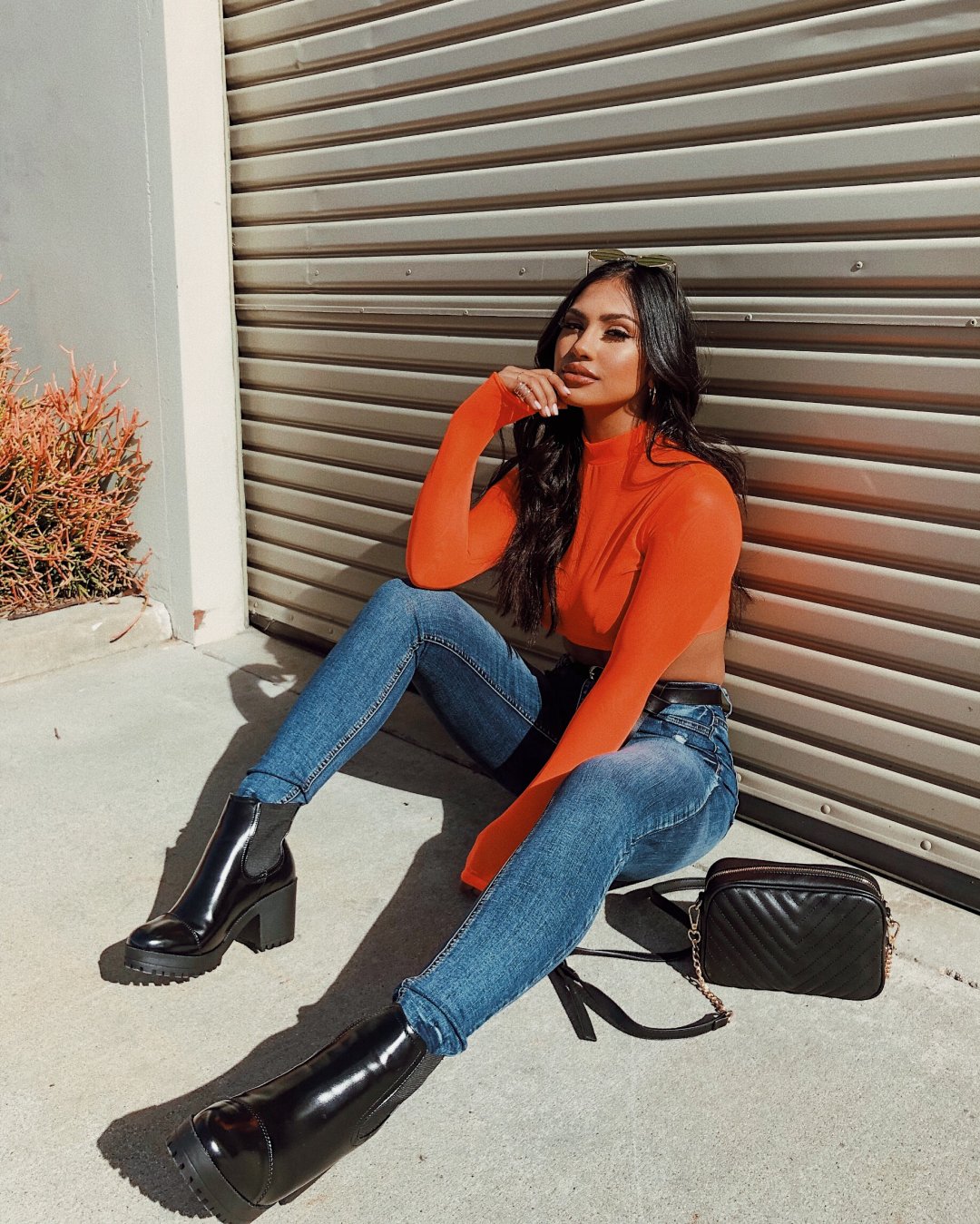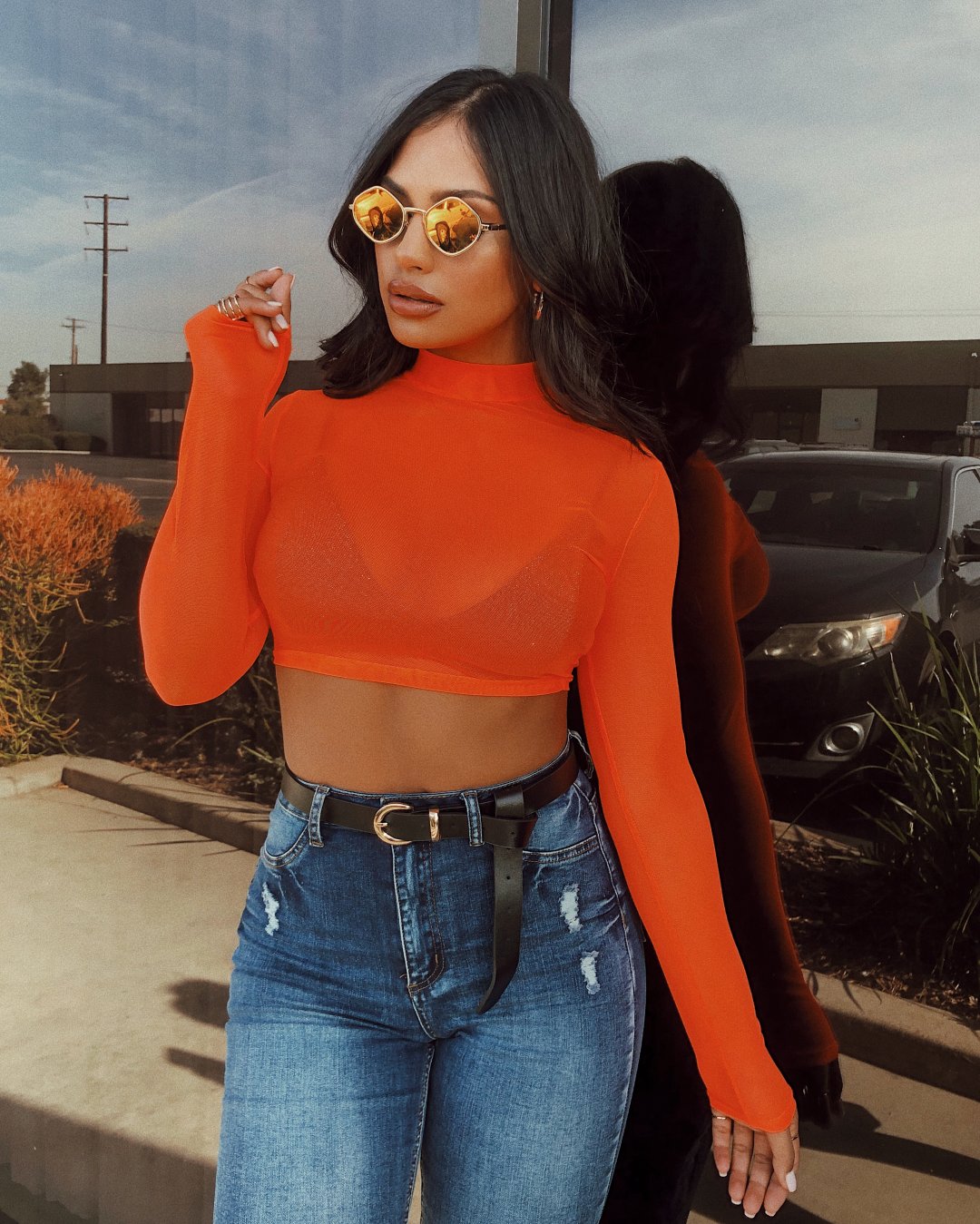 ALWAYS DOWN FOR DENIM
We're currently obsessed with this bright and fun orange hue - the brighter, the better! However, this super vibrant color can be itimidating to workwith.
Good news: you can never ever go wrong with denim. It literally goes with anything! High waisted skinny jeans (in any wash) will pair perfectly with ourneon mock neck crop top.
Accessorize this casual chic combo with your fave staples: belt,black booties, and some fiery matching sunnies!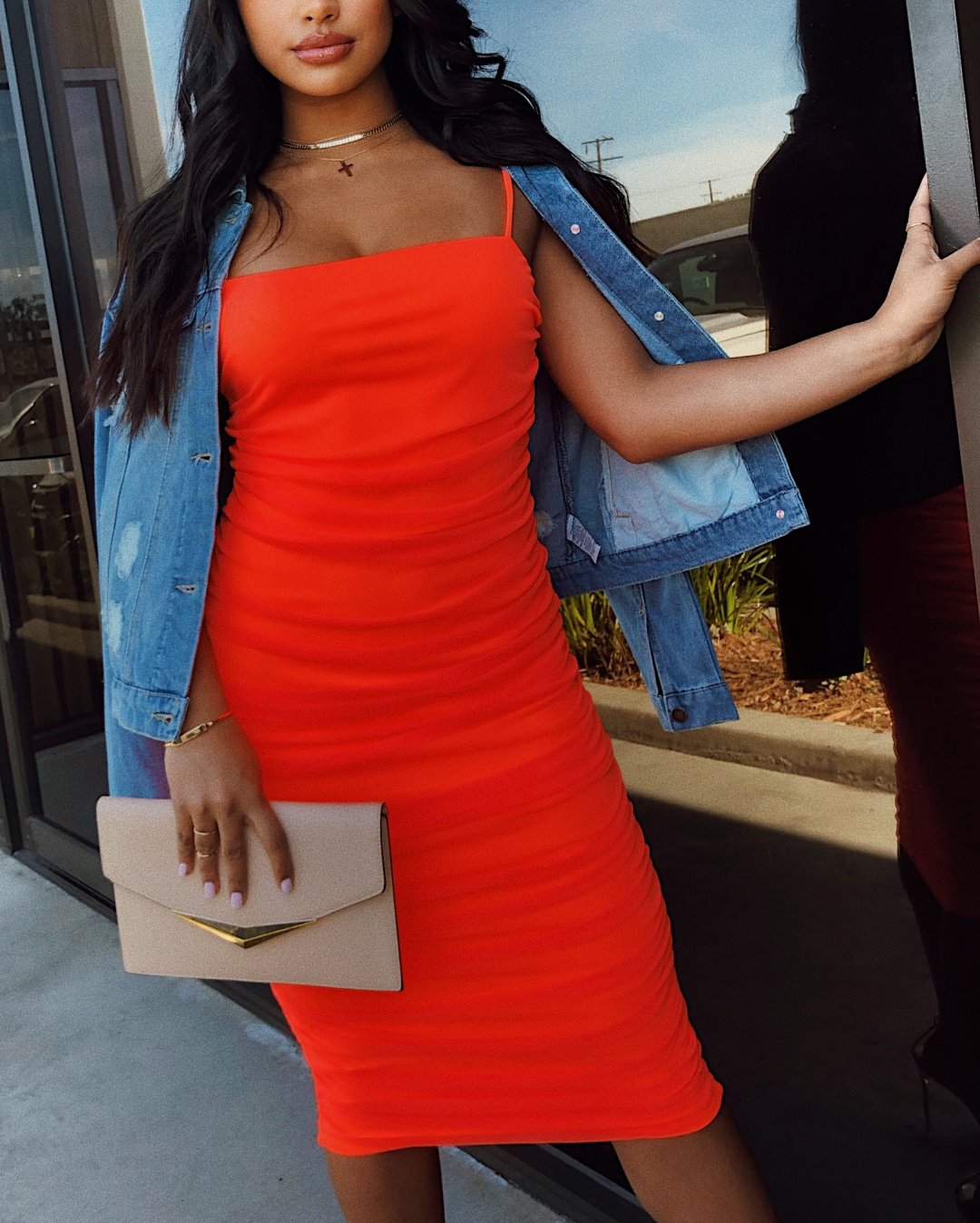 BRUNCHING IN STYLE
Beside skinny jeans, denim jackets wouldn't be a bad idea either! Tone down your orange ruched midi dress with a classic denim jacket.
Mix trendy with classy with gold jewelry pieces such as bracelet, rings, and a layered necklace set.
Since there are already contrasting bold colors, keep the accessories neutral with a tanpurse and clear nude heels.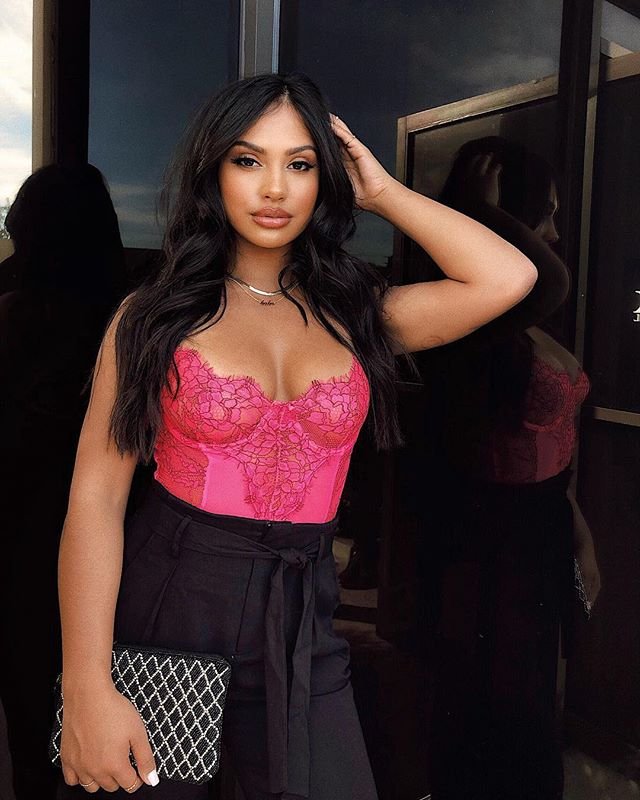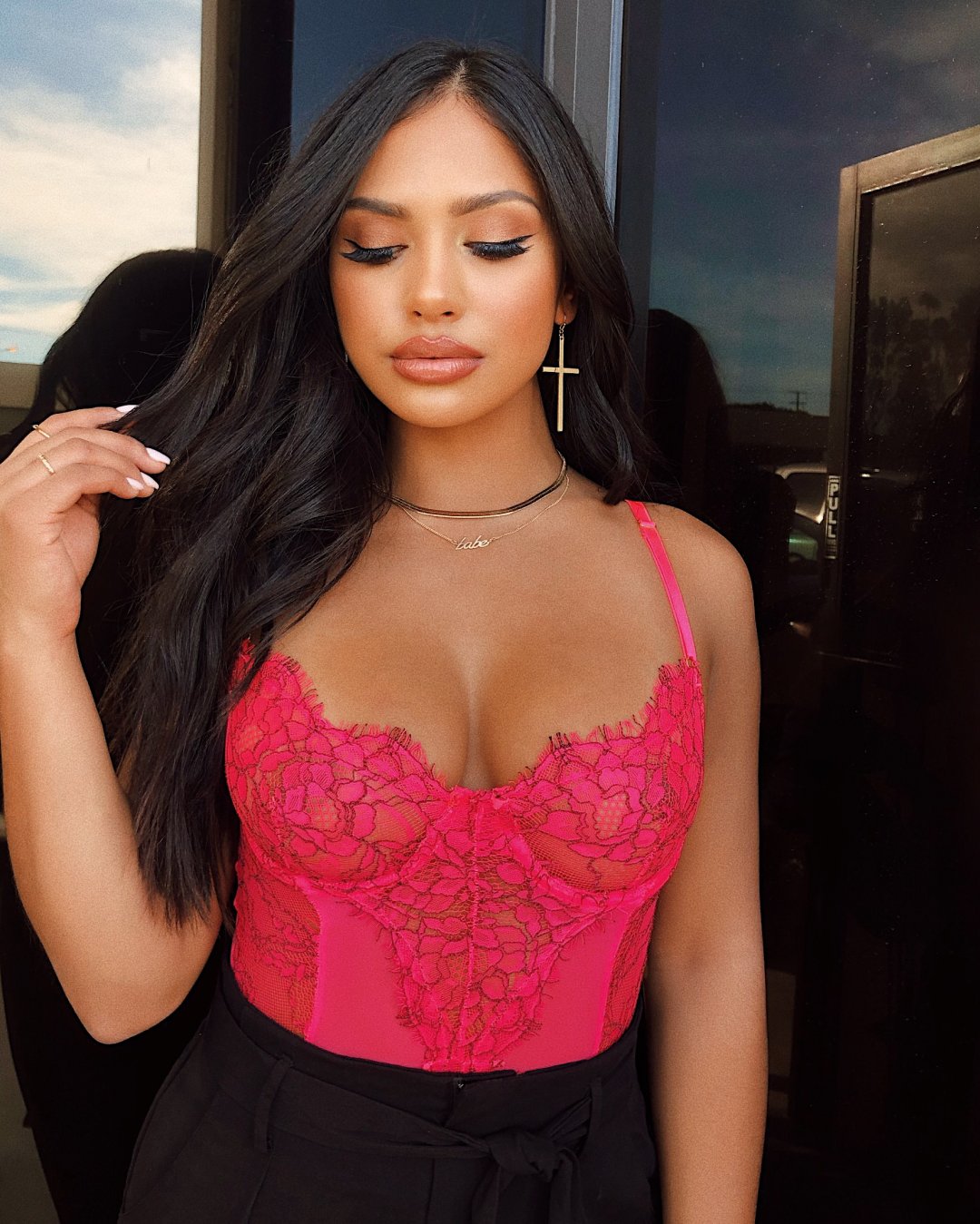 DATE NIGHT VIXEN
Show them who's the boss babe by dressing upa flirtyfuchsia lace bodysuit with tapered dress pants.
Keep it sweet and simple with dainty gold script jewelry,cross earrings, and diamond beaded wristlet.
Want to transform this into a trendy office look? Throw on a smart blazer and pop on a pair of pumps!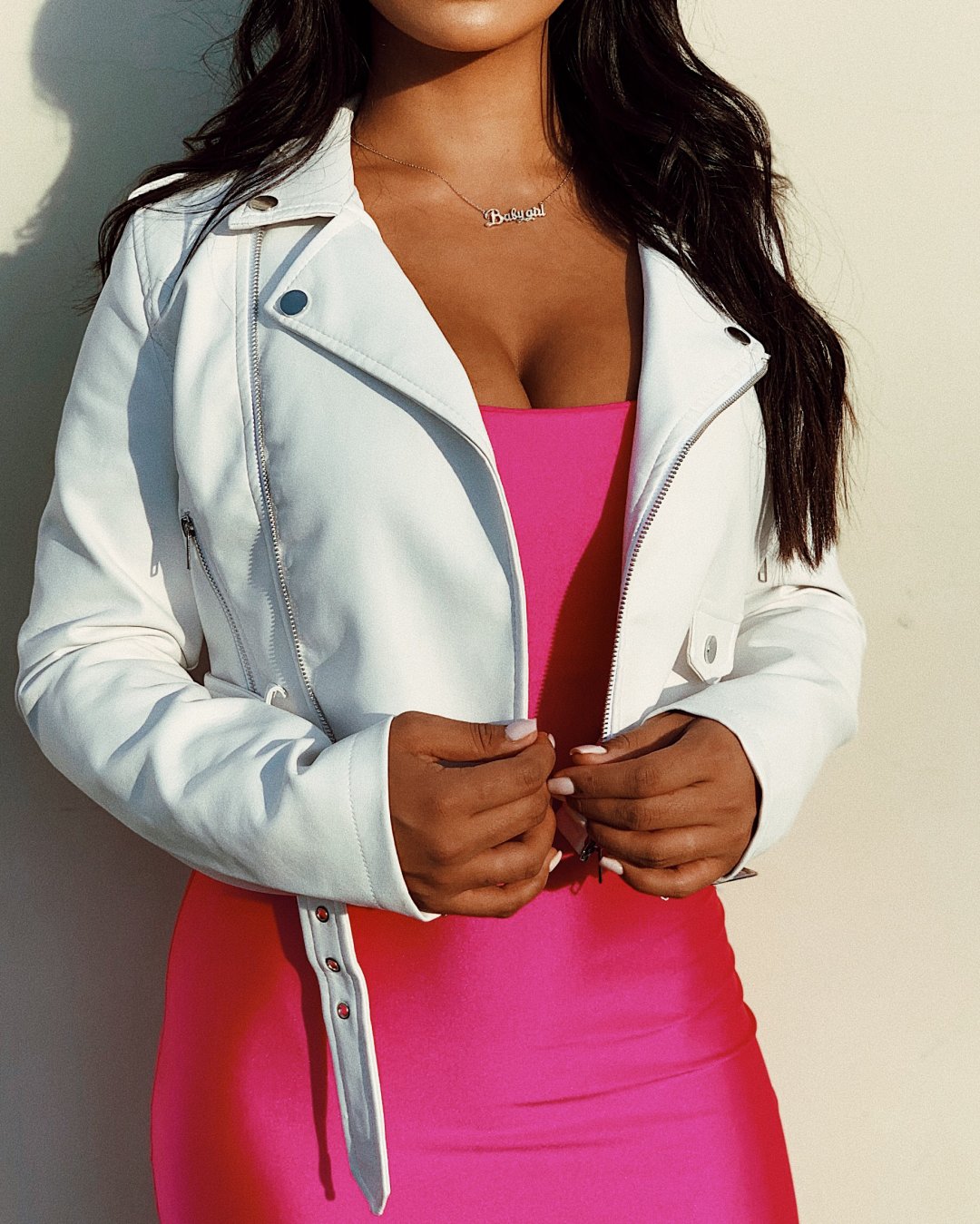 A BADDIE IN FAUX LEATHER
You're already rocking a sexy fuchsia bodycon dress, why not also throw in badass white faux leather jacket into the mix?
Play up the Malibu Barbie look even more with embellished silver heels, a silver script necklace, and a statement wristlet bag.

SHOP ALL NEON HERE!