If we all did our part in reducing our carbon footprint, we'd majorly impact the earth in a positive way.
We've got to take care of her, because not only does our earth provide us with a home, we want to make sure it'll still be a great place to live for our future children!
Incorporating these changes in your daily life are so little and easy, but can go such a long way.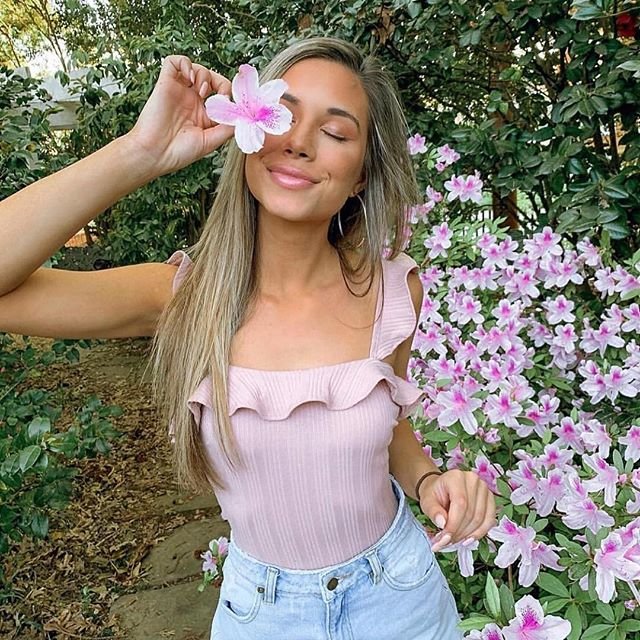 Image via

@inatalieking
1. USE REUSABLE BAG

Reducing plastic can positively impact our world in a major way. They aren't biodegradable so when they get thrown own, they end up sitting in landfills or polluting our oceans, which, in turn, affect all animals on both land and sea. We can do our part by simply reducing or completely eliminating our use of plastic, such as straws or plastic grocery bags.
2. PRINT PAPERS MINIMALLY

If there are assignments that can be obtained digitally, opt for that and encourage your school, professors, and peers to do the same. We all know that paper comes from trees and over-using it can be detrimental to our environment.
3. RECYCLE

If paper must be used, please do your best to recycle it when it's no longer needed! Create recycle bins at home or work that can be collected weekly. Or simply take them to your local recycling plant. Quick and easy! If you're at school, check with your campus for recycling programs.
4. USE REUSABLE DRINK CONTAINERS

Why spend money buying a bottle of water when you can refill your own container pretty much for free? You'll be saving money as well as minimizing plastic trash in the environment!
5. SAVE WATER AND ELECTRICITY

This is something we grew up with! How many times can you remember your parents telling you to turn off the lights when leaving a room, or not running the water too long when you shower or brush your teeth? And for those paying for these utilities, practicing this can save you some money, too!
6. MINIMIZE DRIVING WHEN POSSIBLE

Gas prices have been ridiculously high lately here in California. We can save some money and gas, as well as help the environment by reducing carbon emissions. How exactly can we do that? Carpooling would definitely help. Some companies offer rideshare programs, but you can always coordinate with friends or coworkers to carpool! If your grocery store is nearby, walk or bike to local stores to complete your errands. You'll be getting some exercise in, too!