We're so excited to introduce the launch of our Workwear Shop! For our professionals, boss babes, and working mamas, we're thrilled to offer pieces that fit your budget and lifestyle. We completely understand your frustrations when a workplace has a strict business casual dress code that requires tops with appropriate shoulder coverage, slacks, or a pencil skirt. In a perfect world, it'd be jeans and leggings all day, every day! But don't worry, we're here to show you that work attire doesn't have to be plain and boring. With an array of work-appropriate separates, dresses, jackets, sets, and accessories, you can incorporate your own style and your fave trends at the same time. The best part? Our pieces are so fabulously versatile, you can transition from a work day to a dinner date with ease. We like to call it workwear, Windsor style!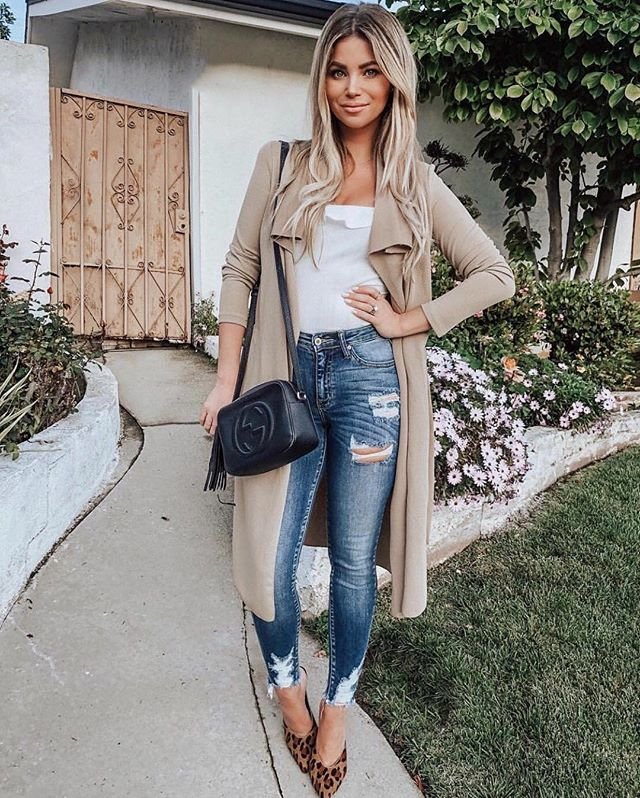 Image via @amberlancaster

INVEST IN A NEUTRAL BLAZER OR TRENCH COAT
Sometimes, a basic plain white tank top will have to do. This is when layering a jacket will come in handy and really take your look from casual, to career woman. We like to pick two key and versatile pieces: the blazer and the trench coat. For all our babes that are just getting their foot into the office door, a blazer is a business attire staple! It's timeless and appropriate for any season (yes, even those hot summer days, because we know how offices love to blast that AC). Trench coats are a staple, especially in the cold winter months when you're in a pencil skirt or dress! Plus, it looks extra professional and chic.




Shop all work outerwearhere!
---

Image via @amberlancaster

TOPS THAT TAKE YOU FROM THE WORK WEEK TO THE WEEKEND
It doesn't always have to be plain tees, long sleeves, or that boring button-up! Many people question if they can wear their favorite bodysuits at the office, but chiffonblouses and bodysuits are dressy and also very trendy. Silky tops are always great pieces, too! Try looking for mono-chrome styles that are easy to mix and match, but also have details that show off your stylish side. Details can include interesting necklines, puff sleeves, tie waists, ruffles, fun prints, or pleats. Blouses and bodysuits are perfect for dressing up for the office as well as dressing down for the weekend. To transform from a boss babe on Monday to a brunch babe on Sunday, simply swap your pencil skirt or slacks for a pair of high waisted denim and accessorize!




Shop all work tops here!
---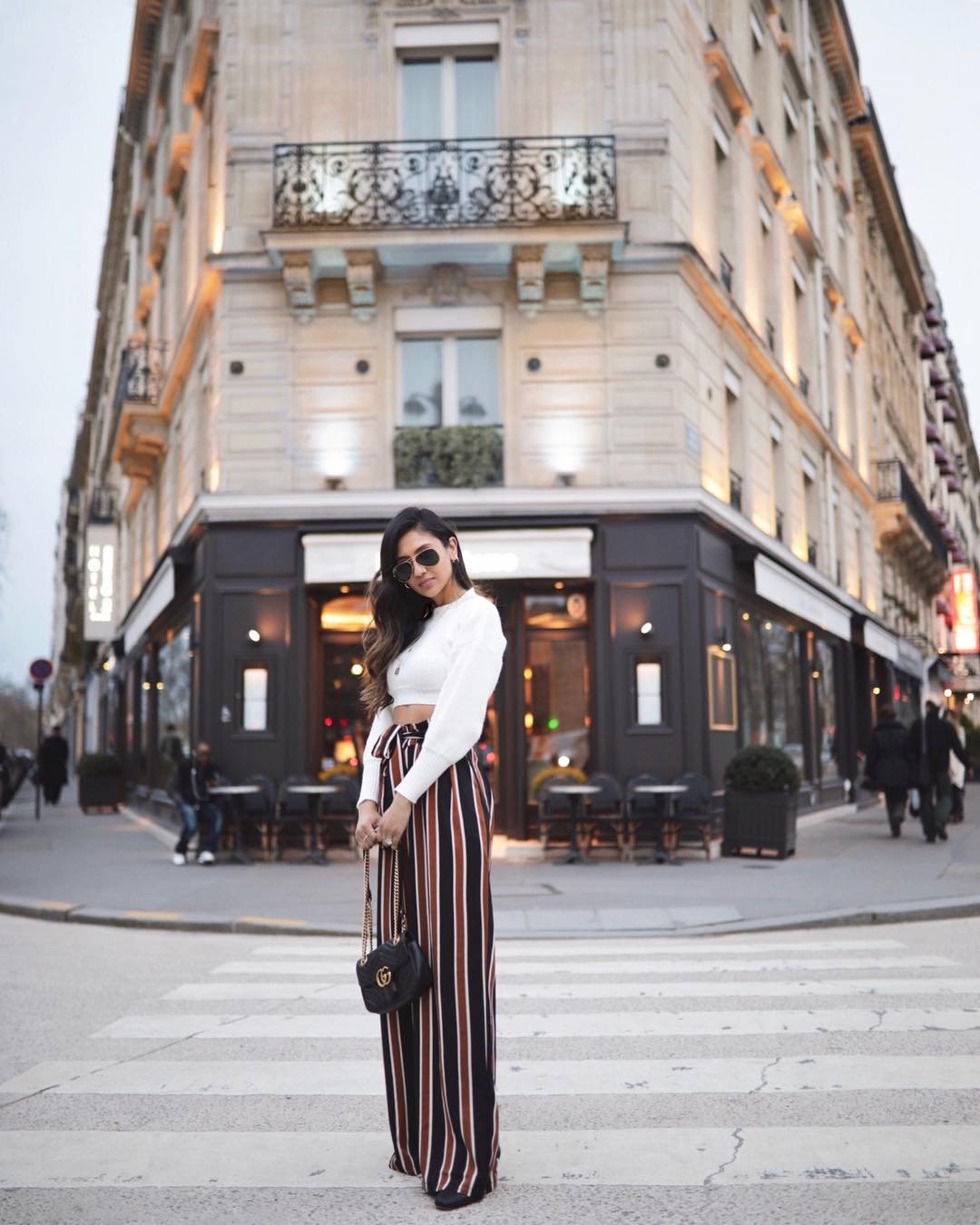 Image via @farhfromordinary
HIGH-WAISTED PANTS GO WITH EVERYTHING
Sometimes they're referred to as work pants, slacks, or dressy pants! However you want to call it, these bottoms mean business. You don't have to stick with the usual dark color palette (ie. black, navy blue)that everyone is so used to. Play with patterns or colors that show your fashionable side. Also, experiment with silhouettes, from slim and tapered, to flowy wide leg pants. Whatever you pick, many of these styles are flattering for all shapes and sizes. Opt for a high waist, like the trendy paper bag pants with a built-in tie belt. They're easy and comfortable to wear! If you're looking for even MORE comfort or something more forgiving to your body shape, you absolutely can't go wrong with chic wide leg pants (or palazzo pants). With heels, wide leg pants also help elongate your legs so you'll look tall and in charge, like the boss babe you are!




Shop all work bottoms here!
---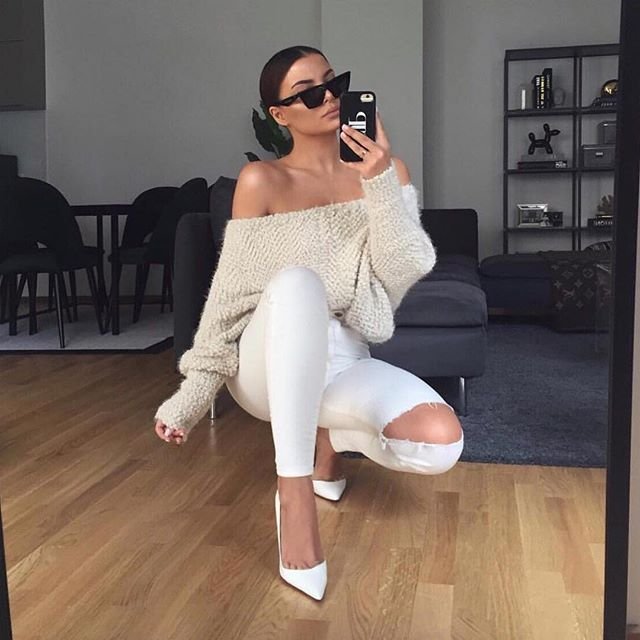 Image via @shannenjai

UPGRADE YOUR SHOE CLOSET WITH NOT-SO-BASIC HEELS
Even though you might be sitting at a desk all day, you still need the perfect pair of pumps or block heelsto wear on the daily! After all, you never know who might pay you a visit at your cubicle (we'd expect an office crush, but your boss would be a better bet). A nude, white, or black heel matches with everything and always looks professional. For our more fashionable babes, go for details that are unique, but not over-the-top, such as a patent material, buckle or strappy tie details, or the always trendy clear PVC material. While pumps with stilleto heels are the ideal shoes in a conservative setting, block heels with ankle straps are perfect for a business casual dress code. All of these options are fun, but still work appropriate!




Shop all shoes here!