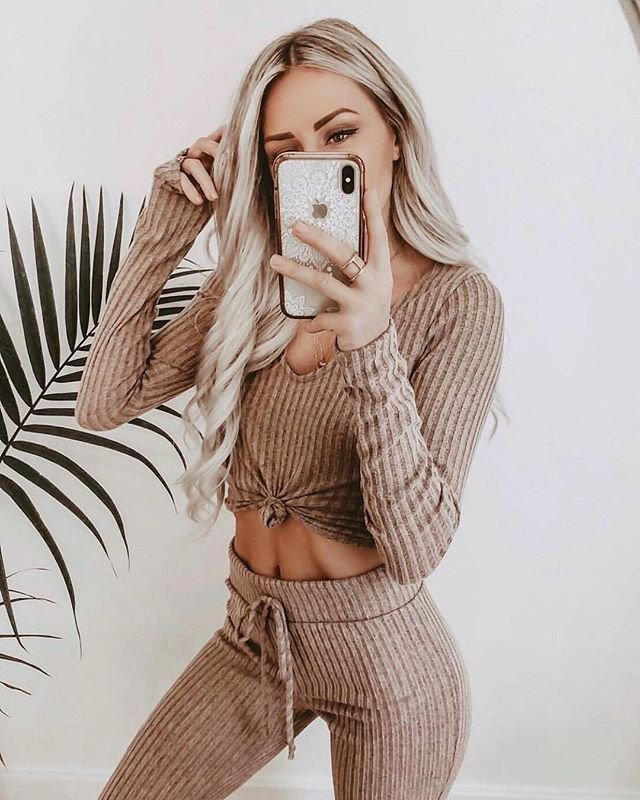 Image via @emilyrosehannon
We totally get it. New Year's Eve is the biggest party of the year. That means shopping for a brand new outfit (who wants to bring in the new year with an overworm dress?), making sure your hair, nails, and makeup are on point, and of course, finding an event to go to!
If you exhausted all your energy with the holidays, why not just stay in and celebrate in your cozy home?
Keep reading forour ultimate guide for staying in on NYE!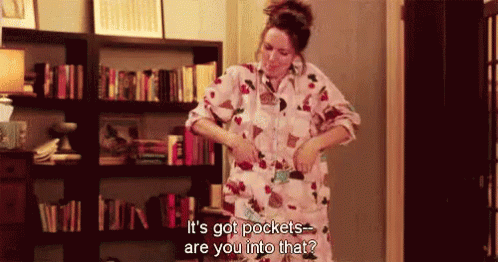 Image via Tenor
1. SLIP INTO SOMETHING COMFORTABLE!
One of the most dreaded parts about going out on NYE is having to get ready.
A tight sequin dress while out in the freezing cold, and sky high heels on the dancefloor...
Well how about a soft pajama set with fuzzy slippers? Maybe an cozy and trendy lounge set?
Or, if you really dgaf, we're completely support you going for an old T-shirt, stretchy sweats, and your fave pair of silly socks!
As long as you feel warm and happy inside. Shop our pajamas and lounge sets here!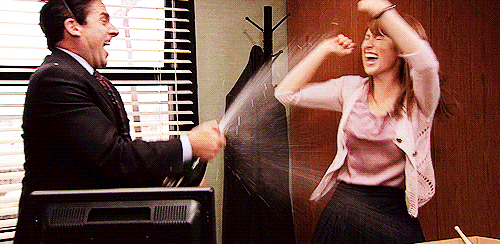 Image via Giphy
2. POP THE BUBBLY!
Just because you're staying in, that doesn't mean you can't have a lit night with a glass of champagne (or two)!
Open that expensive bottle of Dom Perignon that you've been saving all year, or try out that cocktail recipe you've been eyeing on Pinterest.
Not a fan of bubbles? Opt for your go-to wine bottle instead.
Either way, you'll still have an amazing time (and buzz) without having to worry about how to get home, throwing up on the sidewalk, or waking up hungover AF!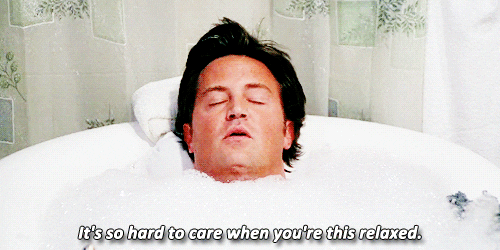 Image via Scary Mommy
3. TAKE A LUXURIOUS BUBBLE BATH!
The whole point of staying in on New Year's Eve is to celebrate without any stress, drama, or a crowd.
Treat yo' self with a luxurious and over-the-top bubble bath.
Go all out with a glitter bath bomb, flower petals, epsom salt, and basically all the yummy aromatherapy products you can find at Lush.
Pair your spa night with a complementary glass of wine, face mask, and a good book.
Getting peace and relaxation will be the perfect way to start the new year!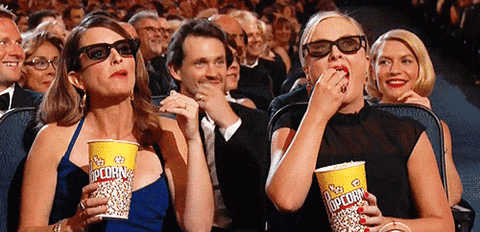 Image via Giphy
4. WATCH A FEEL-GOOD MOVIE!
With a busy schedule and constant daily grind, do we even have time to just sit and watch a few movies?
With breaks from work and school, now's your chance! We all have our favorite films and genres.
Whether it's comedies, rom-coms, or your favorite childhood Disney films, grab some snacks, your throw blanket, snuggle up next to your furry friend, andmake it a movie night!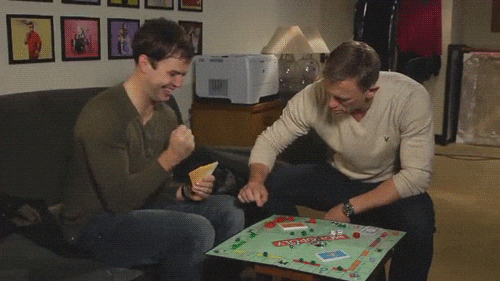 Image via Giphy
5.HAVE AN INTIMATE GET-TOGETHER
If you want a night to stay in, we're sure you'll find a few friends or family members that feel the same way!
Unwind together by doing a small potluck with yummy finger foods, or whip up a simple mealwhere everyone can contribute by bringing in one ingredient.
You also can't go wrong with baking while watching re-runs of your fave show either!
For a more entertaining get-together, have a boozy game night with charades, Monopoly, What Do You Meme, and more.
It's always fun to end the year with a few laughs, ruined friendships,and flipped tables!

Image via Tumblr
6. REFLECT & PLAN FOR AN AWESOME 2019
Look back on 2018 and reflect on everything you experienced this year! Whether youhad more L's or W's, we agree that we're thankful for another year of life and lessons.
Start planning for a successfull 2019 NOW! Set your goals to keep yourself focused on your short and long term visions.
Grab a cute planner, or get crafty with an inspo board. When midnight hits, you'll truly feel like you're getting a fresh start.