Springtime is always a beautiful season for celebrations! The sun is shining extra bright, flowers are in bloom, and the weather is warming up.
With so many gatherings, from birthdays to weddings, and everything else in between, you'll want to be dressed your best for every special occasion!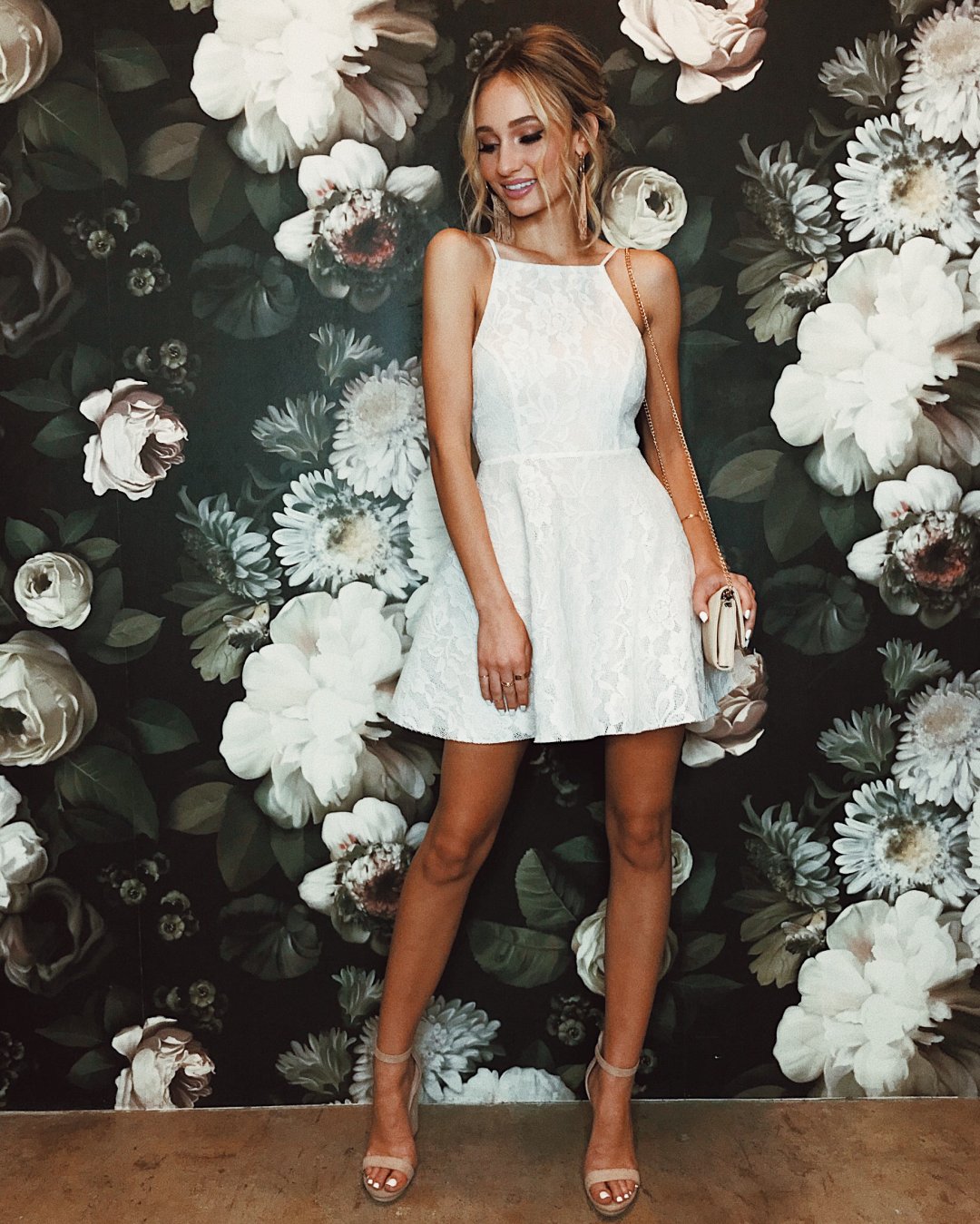 1. GRADUATION
Skater dresses are the perfect piece to wear on the biggest day of your academic career.
We looove a skater dress in a solid hue with fun neckline details. They're so classic and versatile!
Even though white dresses are the go-to's, you can totally go for more colorful options to match with your regalia.
Want to add a little extra something? Opt for one with a pretty lace fabric. You won't ever want to take it off!
Shop all skater dresses
here
!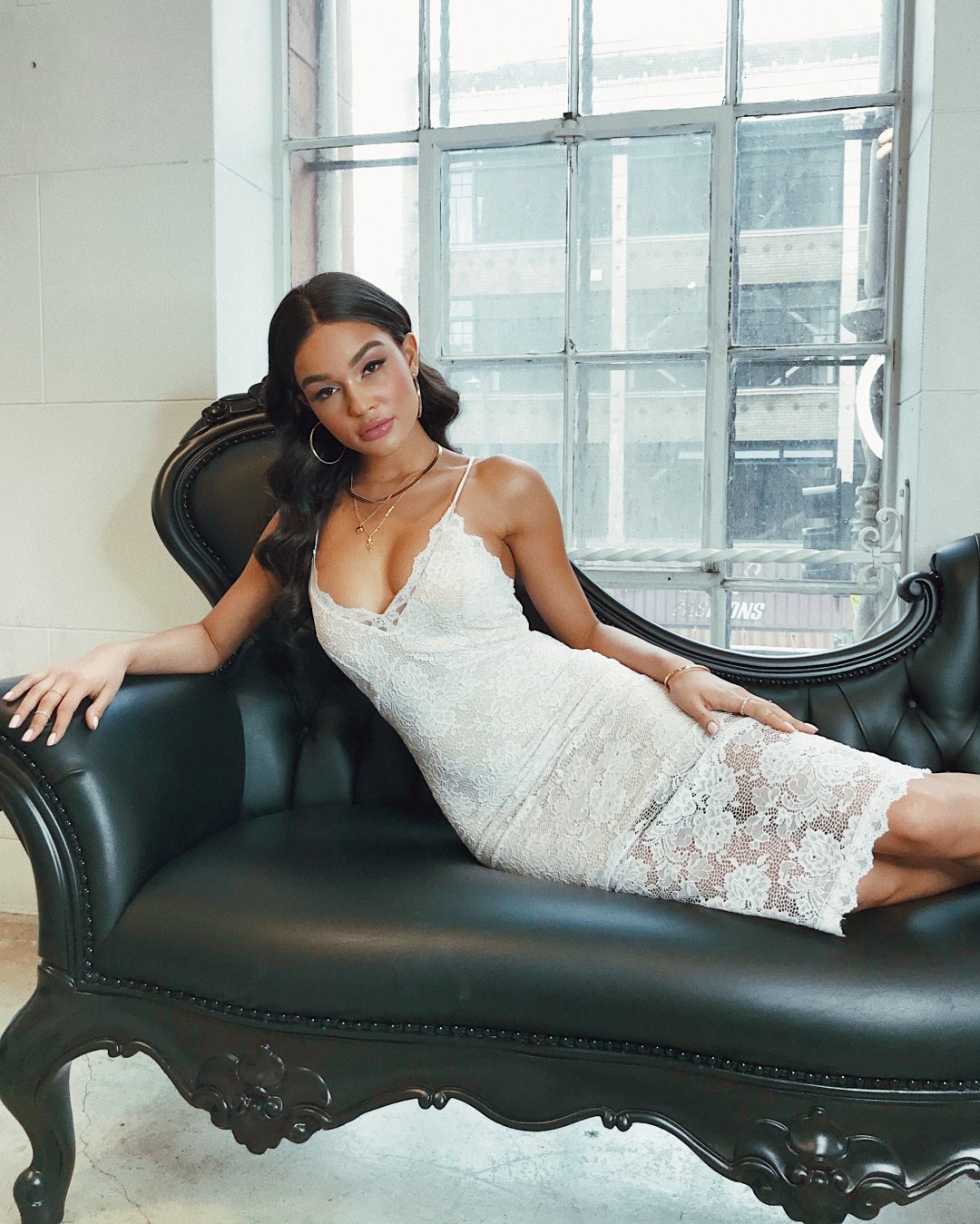 2. BACHELORETTE / BRIDAL SHOWER
Party 'til you drop with your squad in these sultry dresses! Our little white dresses are made for bridal or bachelorette fun.
Go for soft and sexy with a nude and white lace, or go all out in sparkly and fierce heatstones!
Complete your look with a
Bride To Be Headband
.
Shop all little white dresses
here
!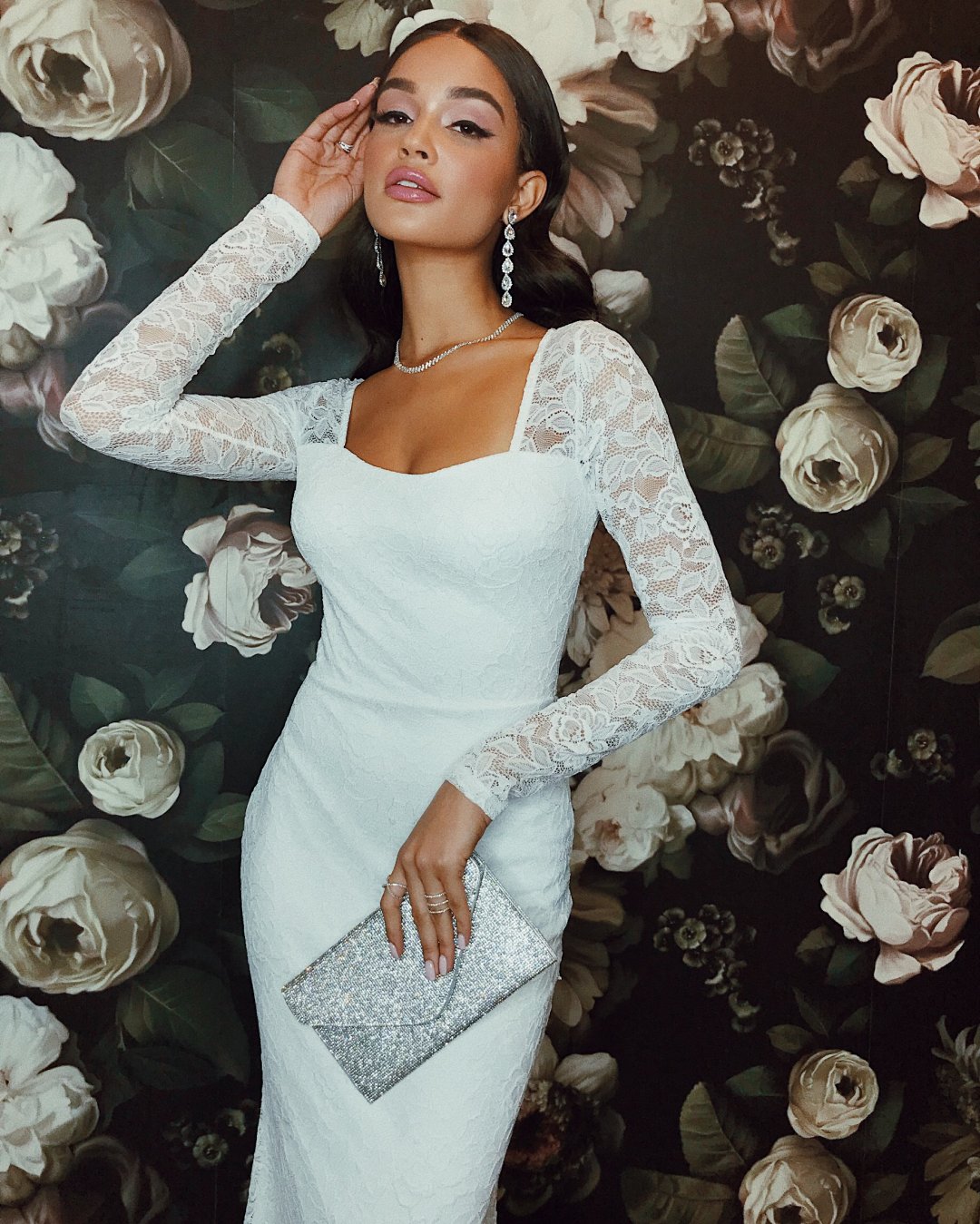 4. WEDDING - BRIDE
There's a reason why spring is such a popular season for weddings!
The flowers are blooming, the weather is perfect, the bridesmaids are decked in floral maxis, and the brides are in the dreamiest wedding dresses.
If you're on the hunt for a dress that's straight out of a fairytale, look no further!
Our bridal collection is full of romantic ivory dresses with glamorous lace details - ideal for your otherworldly spring nuptials.
Shop all wedding dresses
here
!
4. WEDDING - BRIDESMAID
A happy bridesmaid makes a happy bride! Mauve is totally this season's
it
color. Its dusty hue of rose and purple combined makes it a splendid color scheme for any spring wedding.
Our mauve dress collection comes in any silhouette from high-low to empire bodice.
One of our faves is
Helena Chiffon Dress.
The airy fabric gives it an effortless and ethereal feel, just enough to make you stand out but not completely overshadow the bride!
Shop all mauve dresses
here
!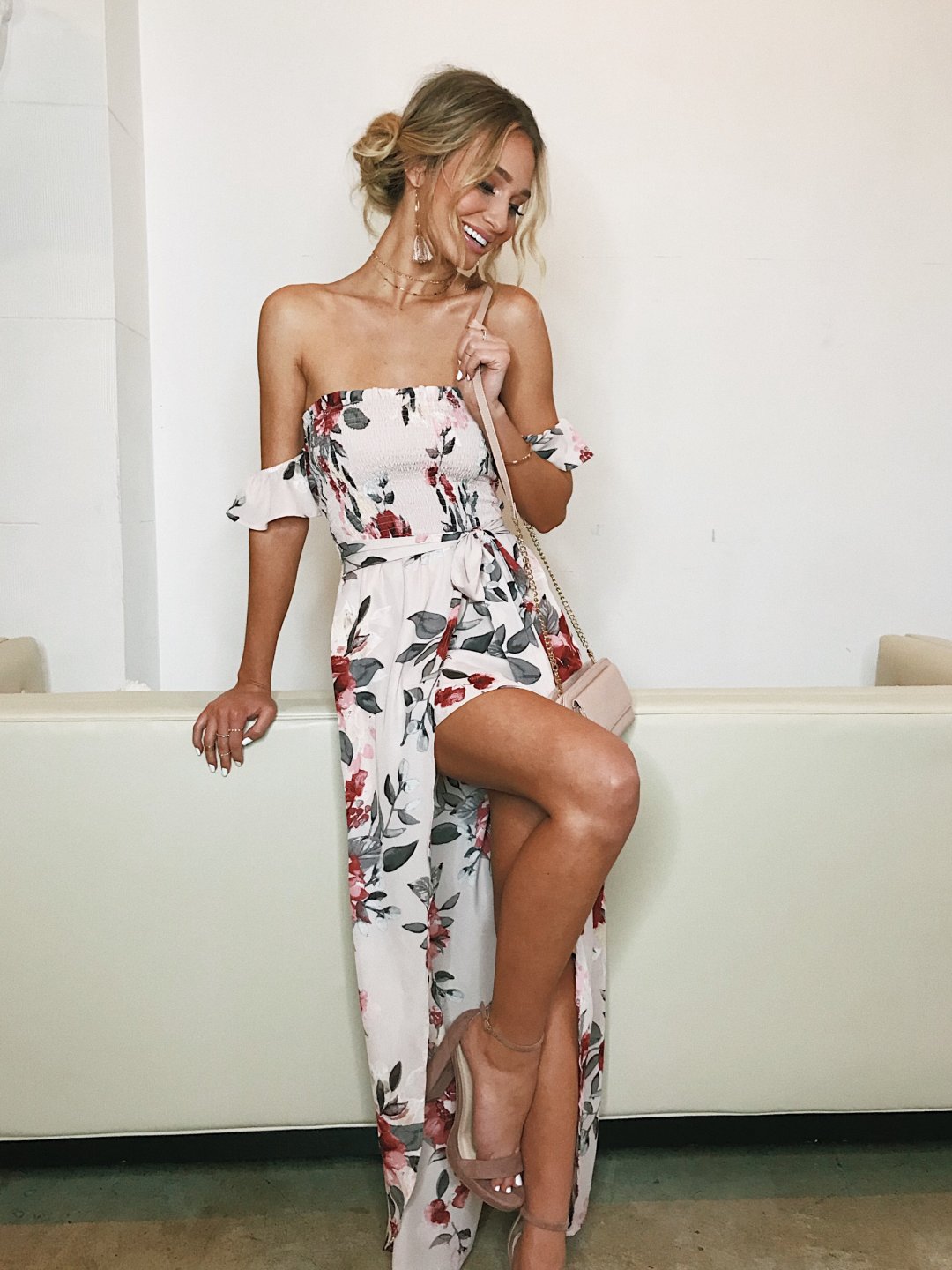 5. WEDDING - COCKTAIL HOUR
You're the guest of honor, so you got to dress the part! A flirty high-low is a gorgeous show-stopper during the spring bridal season.
It's long and appropriate for a formal event, but also easy to move around in for dancing the night away. This silhouette is the best of both worlds!
Opt for a bold print with big, vibrant blooming florals or stay simple with a solid hue. Either way, that cute groomsman won't be able to take his eyes off of you!
Shop all high-low dresses
here
!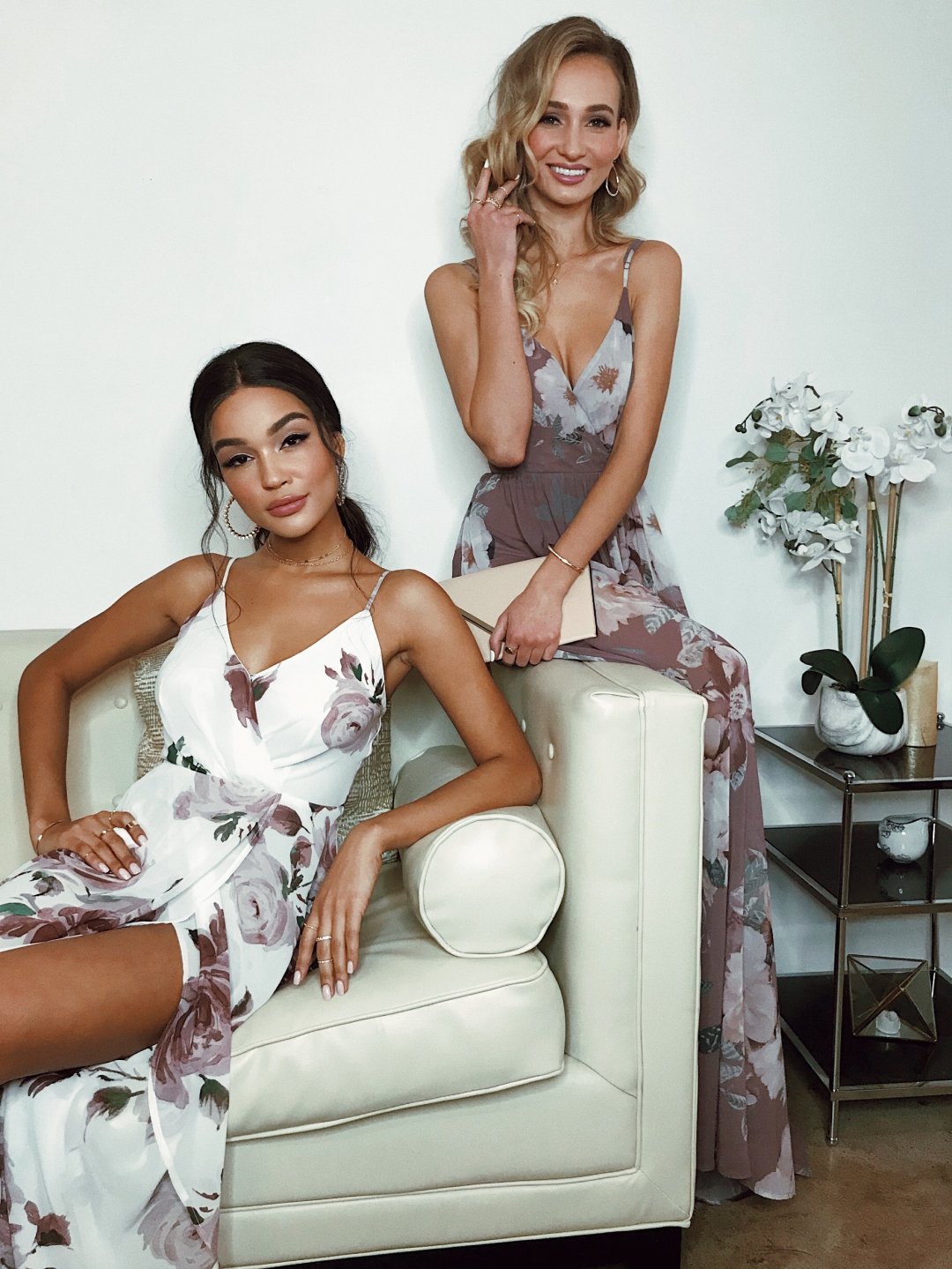 6. MOTHER'S DAY BRUNCH
If you're planning our spring social calendar, Mother's Day has got to be on top of that list!
A simple but beautiful brunch will definitely surprise and impress the most important woman in your life.
Dress up for the sweet and sentimental occassion with a flowy, pastel maxi dress in blooming floral prints.
Shop all maxi dresses
here
!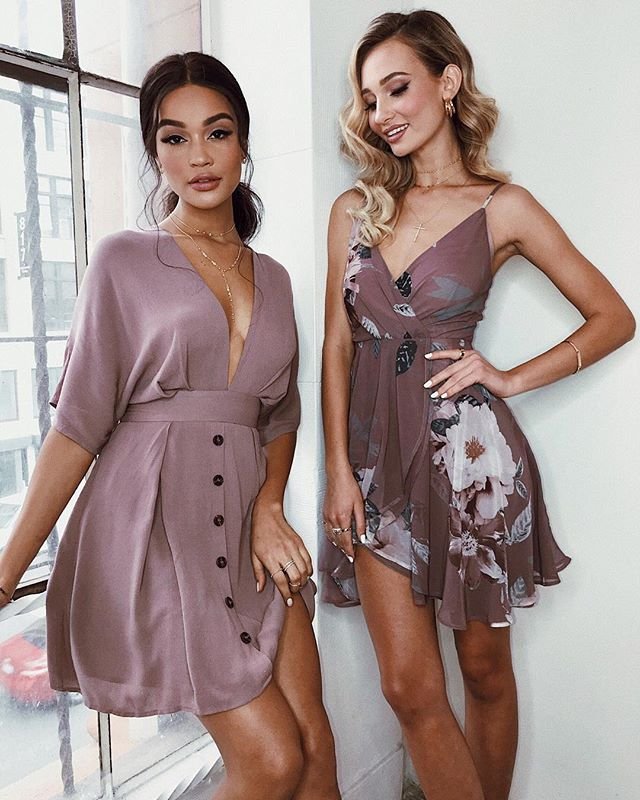 7. TEA PARTY
Pinkies up! If your spring calendar consists of yummy cucumber sandwiches, coloful pastries, and Earl Grey, a casual short length dress is exactly what you need.
Whether you're keeping it simple in a solid fabric or flaunting a floral print,these dresses are still classy and elegant without being too formal.
Shop all casual dresses
here
!